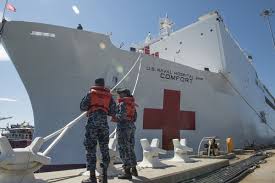 2017-10-02
On Puerto Rico

We are back from vacation - a trip to the Canadian Rockies and the Pacific Northwest. The scenery was stunning and pictures will start showing up on Instagram - look for Old Man Photos.

Like everyone else, I try to stay caught up on the news - an impossible task - but one that we all do.

The recent events in Puerto Rico are tragic and terrible.

I'm not sure we have done due diligence to helping the people who live there. We can politicize all manner of current events, and it feels like the politicization of this catastrophe detracts from our own humanity and the ability to deal with such a completely destructive storm. It feels as if we just can't meet the needs, and sometimes it feels like we just don't have the will to meet those needs.

But even more disturbing were the consideration implied by this article.
Sandler makes a number of very good points, but most importantly he begins with an important observation.
"Following two horrible, climate-change-driven hurricanes Irma and Maria, Puerto Rico is facing a humanitarian crisis. Millions of people are without clean water, electricity, walls on some of their houses, passable roads, and many of the basic essentials we take for granted in advanced developed countries. We were given a peek at this type of climate-change-caused dystopia when Hurricane Katrina struck New Orleans ten years ago. Unlike the scant coverage given to such events occurring elsewhere around the world, news from Puerto Rico, as a US territory and home to relatives of millions of American citizens on the mainland, may break through to American audiences."

So, something clicked for me in reading this.

We tend to think of things in the past - this event happened and now it is done. But two horrible storms may indicated something else.

What if… this is not "historical" as in done and over with? But, what if this is the future we should expect?

What if Puerto Rico is that small canary in the cage?