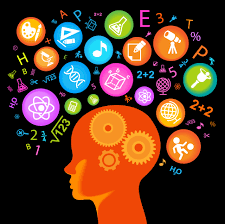 Moving On-Line


Observations and Questions #1 - Ubiquity

The current crisis with Covid-19 and Corona Virus has motivated several schools to cancel traditional classes and opt for on-line learning. Given the circumstances, this is a good move, a necessary move perhaps.
Moving to on-line learning is a demanding task in itself, never mind a task precipitated by a crisis and emergency.
Teachers have shown tremendous flexibility and resilience as they move lessons and interactions on-line, and often while they are on vacation.
Of course, there's lots to think about in such a move. We are all interested in the education of children and in keeping the momentum of a year's learning on a forward track.
Nonetheless, there are lots and lots of questions and discussion points in this move. These short columns and posting will be an attempt to look at the issues inherent in such a move and perhaps to help those in the field think about the undertaking.
The first, the very first consideration concerns - ubiquity.
Do students have devices? Are those devices serviceable? Are they smart phones, tablets, notebooks, desktops?
Do the students have access? Is that access from home dependable? Is that access compromised by other children in the home or parental needs? Is that access compromised by multiple users? Can the parents support the levels of access required for online learning - to include things like video and group conferencing?
Do the teachers have the access to the devices necessary and the networks necessary to create and host group conferencing?
An essential question to ponder - If ubiquity is not present, can moving learning on-line be equitable?