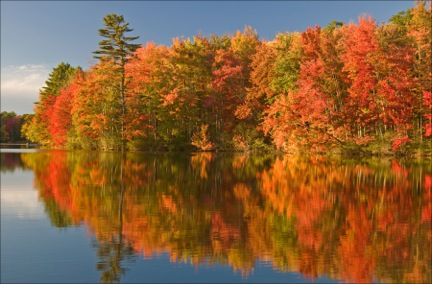 2017-11-20

The leaf raking season is almost done. While the season usually begins around October 12, Columbus Day, and ends on November 11, Veterans Day, this year it has lasted much longer, almost to Thanksgiving.

The warm autumn has left many leaves still on the trees. Our oaks have about a third more leaves to drop before the first snow. I think instead it will be the first blizzard that finally takes them down.

I rake the lawn and yard about 3 times and put all the leaves and twigs and sticks through the chipper, making good mulch for next year's garden. It is a lot of work; however, it is it is work with purpose as I can see its use..

I am old enough and my background poor enough that I can remember raking leaves as a child, putting them in bags and stacking them against the stone foundation of the house to keep the cold at bay. In spring, we removed them and they all become mulch.

Somehow in all of this, there's a kind of stewardship at work - a kind of stewardship for the land, a kind of stewardship for the house, a kind of stewardship for the environment.

I wish that kind of stewardship extended to our state government. I wish someone could bank the foundations of the Statehouse against onslaught of cold and calculating politicians claiming to be leaders. We seem to have a careless administration which is not concerned for the 70,000 residents left out in the cold. Without Medicaid expansion, these people just wither away. Where is the stewardship for them?